Client Reviews
At Stanclift Law, PLLC, we take great pride in providing exceptional legal representation and personalized service to our clients. We understand the importance of client feedback and are grateful for the trust our clients place in us. Here are some reviews and testimonials from individuals who have experienced our legal services and assistance in legal matters regarding personal injury, criminal, DUI & sex crimes law.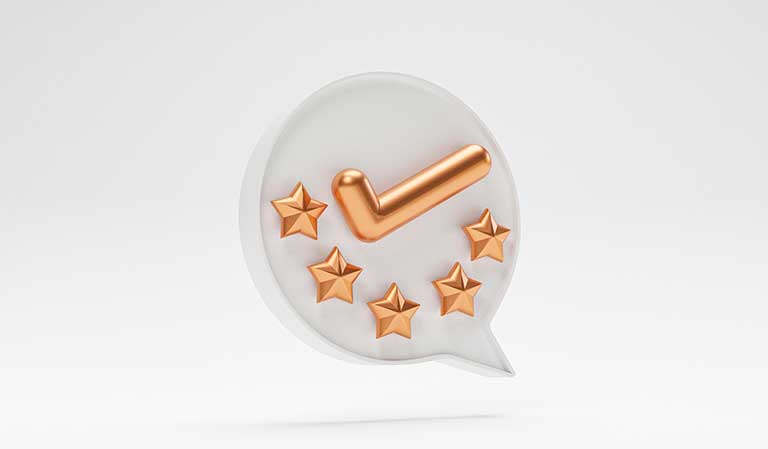 "Tucker and his team were outstanding in handling my personal injury case. They were responsive, knowledgeable, and fought tirelessly to secure the compensation I deserved. I highly recommend Stanclift Law for anyone seeking top-notch legal representation." Sarah P.
"I was facing serious criminal charges, and Tucker Stanclift came to my rescue. His expertise, attention to detail, and strategic approach to my case made all the difference. Thanks to him, the charges against me were dismissed. I can't thank him enough for his dedication and commitment." Mark R.
"When I got charged with a DWI, I was terrified about the potential consequences. Tucker and his team guided me through every step of the process, explaining my options and fighting for my rights. Thanks to their efforts, my penalties were significantly reduced. I highly recommend Stanclift Law for DWI defense." Emily W.
"I hired Stanclift Law for a slip and fall accident case, and I am extremely satisfied with the outcome. Tucker and his team were compassionate, thorough, and relentless in pursuing compensation for my injuries. They exceeded my expectations, and I wouldn't hesitate to recommend them to anyone in need of a personal injury attorney." Robert L.
We appreciate the kind words from our clients and value their feedback. These testimonials are just a sample of the many satisfied individuals we have had the privilege to serve.
Average Review Rating
Average Rating: 5
Total Reviews: 24
List Of Reviews
By:
Don Principe
on
Stanclift Law, PLLC
Tucker and his staff are a tremendous help and very knowledgeable. Worked hard and very diligent and helpful, very patient and resolved all my issues
By:
Peter Phair
on
Stanclift Law, PLLC
Came to my rescue when I called
By:
Anna Jadean
on
Stanclift Law, PLLC
Thank for you the wonderful service provided by stanclift law! we recently had an ALLEGED speeding ticket that was minimum 6 points. Tucker handled the matter in a timely and efficient manner. No points and the fees and surcharges were minimal. Please allow an expert to handle your matters, For the best expert i suggest @tucker stanclift! Thank you!
By:
Marc Ginsberg
on
Stanclift Law, PLLC
Tucker is a skilled attorney and a good guy too. He was able to generate the best possible outcome from a difficult situation because of his skills. Shout out to Sarah who is Tucker's assistant. Both are professionals who treat clients with respect and dignity.
By:
S N (Sue)
on
Stanclift Law, PLLC
Good attorney.. Too busy.
By:
leann ingalls
on
Stanclift Law, PLLC
Hire this firm for the best legal services in the area! Highly recommend.
By:
sarasue74
on
Stanclift Law, PLLC
Great attorney with very friendly staff, always helpful!
By:
Joette Kellogg
on
Stanclift Law, PLLC
Mr. Stanclift was a successful Attorney in my case. He was reliable and honest. I appreciate his commitment to my case as well. His fees were reasonable for his hard work. I would recommend him as an Attorney.
By:
Shawn Leombruno
on
Stanclift Law, PLLC
I cannot say enough good things about this law firm. Tucker Stanclift and his team were incredibly helpful when I needed the help. They all went above and beyond to help in any way they could. I would highly recommend Tucker and his team for any help you made need. They were very professional and helpful.
By:
Christa LaFranier
on
Stanclift Law, PLLC
Tucker has provided legal assistance for my traffic violations. He addresses my concerns in a timely manner and his staff are very friendly and helpful. I feel confident that my case will be resolved.
Contact Us
If you require legal assistance in criminal law, personal injury, sex crimes law, DWI/DUI defense, or any other practice area, we are here to help. Contact us at (518) 745-4346 today to schedule a confidential consultation. Let us put our experience, dedication, and client-focused approach to work for you.
Your satisfaction is our priority, and we look forward to providing you with the same exceptional legal service that our clients have come to expect from Stanclift Law, PLLC.